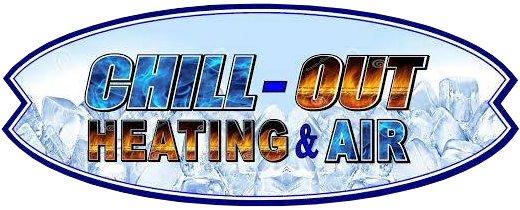 24 Hour Emergency Service
904 S Main St | Lennox, SD 57039
Gas and Electric Furnaces
Chill-Out Heating and Air specializes in repair, maintenance and installation of most brands and models of gas and electric furnaces for commercial and residential properties. From pilot lights, to blower issues and overheating, there can be many factors that are causing your furnace not to operate properly. From minor repairs to complete furnace replacement, you can rely on Chill-Out to get the job done quickly and correctly. Once your furnace is operating properly, it is important to begin a maintenance program to maintain an efficiently operating furnace. Save time and money in the future with proper maintenance and service from Chill-Out Heating and Air.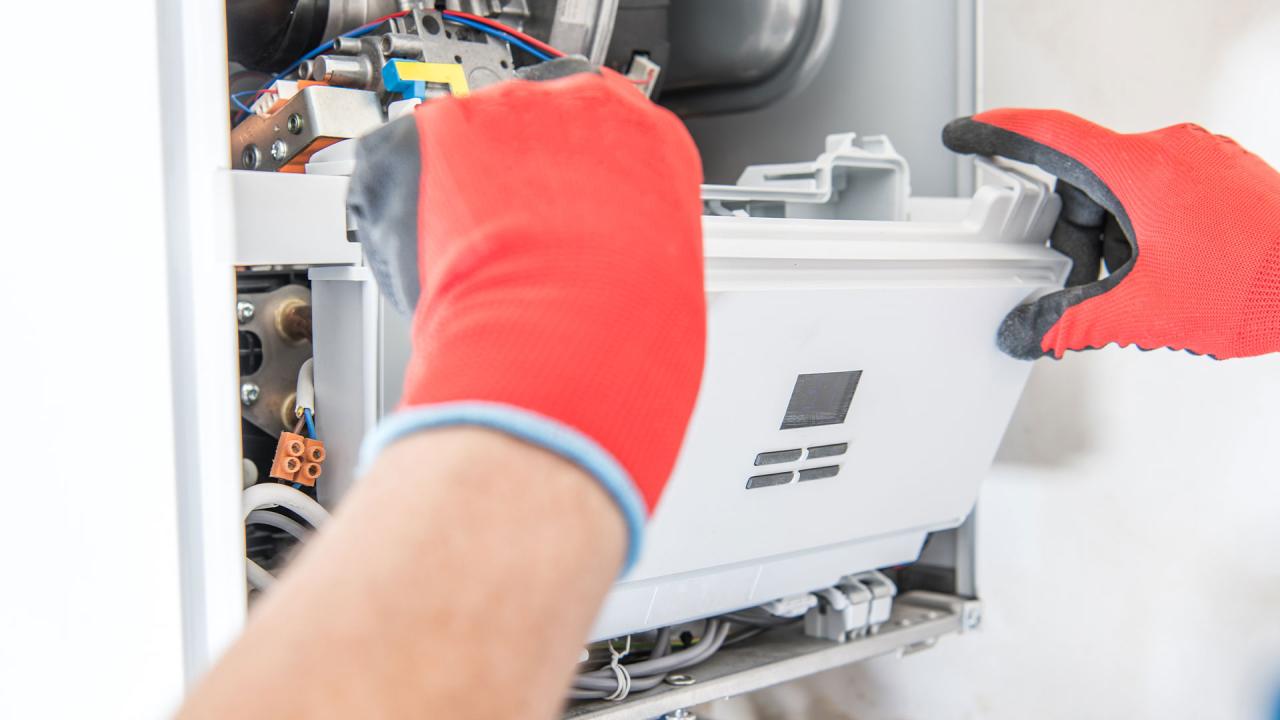 Heat Pumps
People are often curious about the workings of this modern miracle of a system that can heat and cool with the same components. In essence, a heat pump operates on a simple principle: it moves heat from one location to the other using the circulation of refrigerant. (I.e. it pumps heat.) The refrigerant gains heat and pressure in a compressor, and then moves to one set of coils to release the heat. Afterwards, the cooled refrigerant moves to a second set of coils to absorb heat.
These work great in places that do not have Natural Gas supplied. Around here most farm places use Heat pumps with a Propane or Electric furnace as a back up. Most heat pumps are efficient down to about 20 to 30 degrees, after that the back up heat kicks in.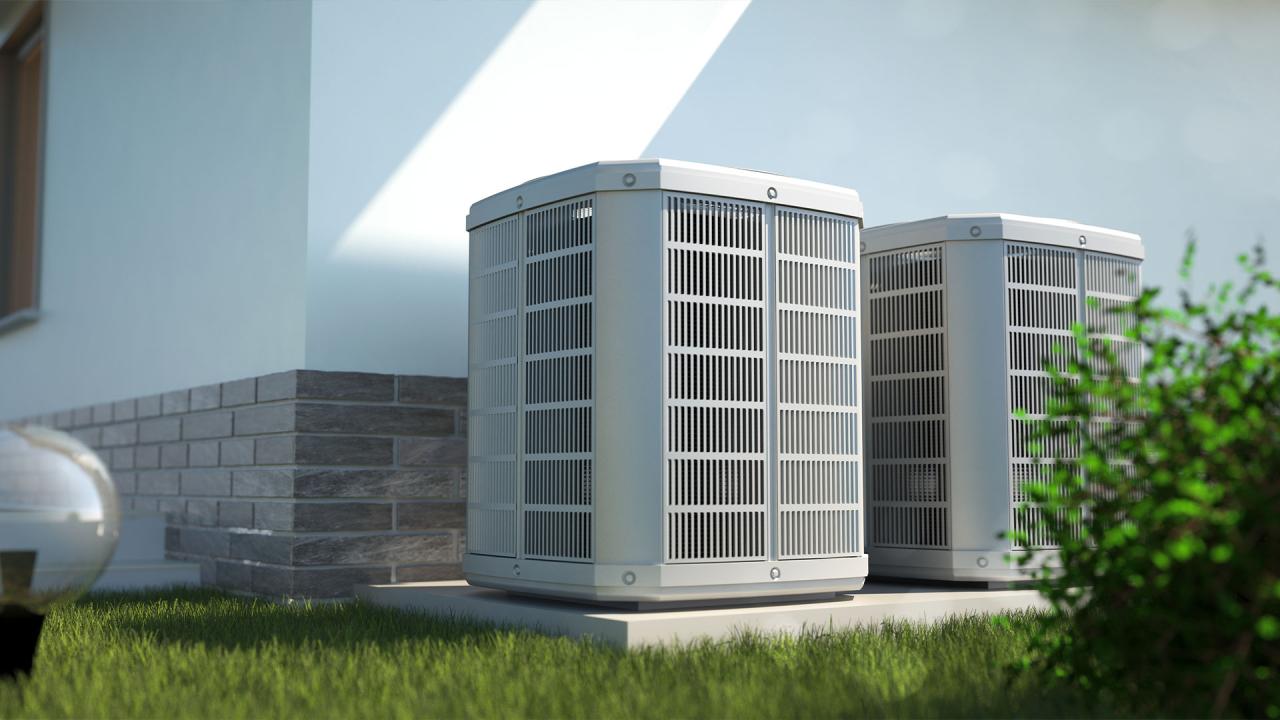 Air Conditioners
Chill-Out Heating and Air specializes in repair, maintenance and installation of most brands and models of air conditioning systems for both residential and commercial properties. There are lots of moving parts and intricate settings within a cooling system. If your cooling system does not seem to be working property it most likely is not. Give us a call for comprehensive repairs and maintenance and get your cooling system back to optimal operation. Save time and money with our maintenance program designed to avoid costly repairs in the future. Chill-Out heating and air is your heating and air repair professionals.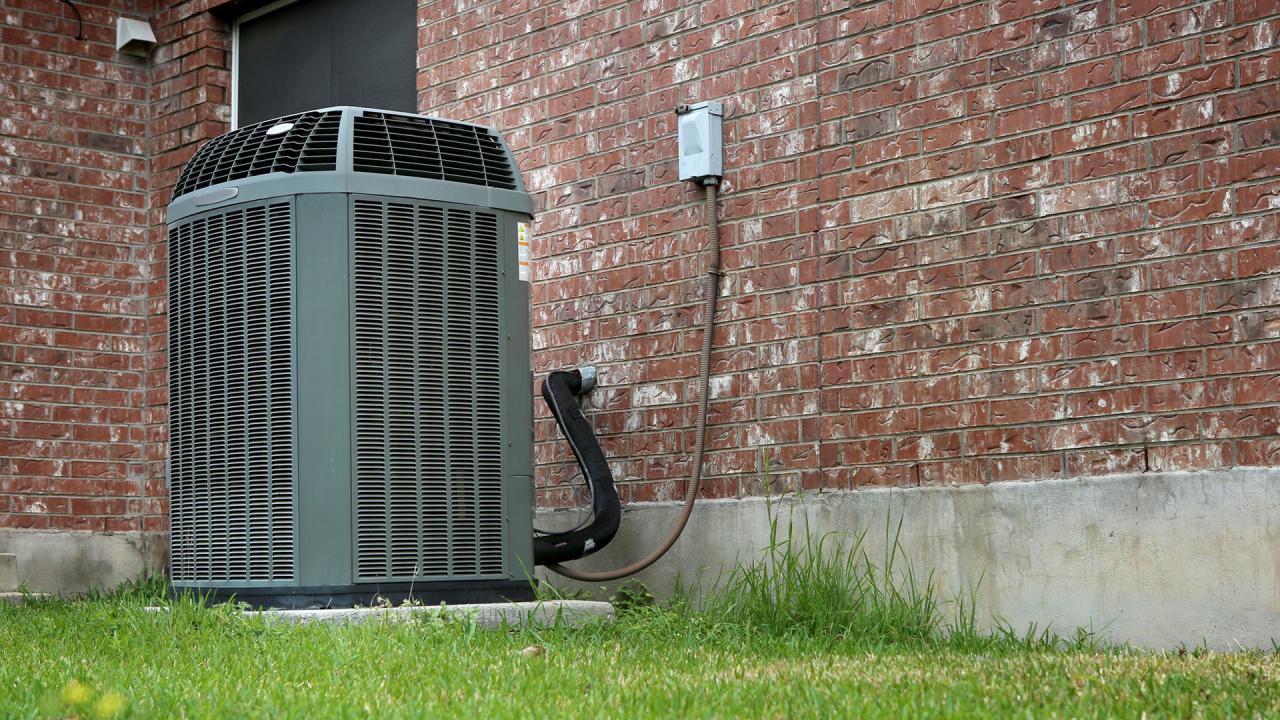 Ductless Mini Splits
Chill-Out Heating & Air answers any comfort challenge with straightforward, satisfying solutions. We get rid of the need for labor-intensive renovation. We don't tear down walls or ceilings, steal precious closet space for the installation of ductwork, or cause mess or damage. With the installation of a ductless HVAC system, we answer your temperature control requirements with wonderful simplicity. The entire project is most often completed in a single day. The result is a mini- or multi-split system that easily handles your cooling needs, and offers optional heating capability as well. Quiet, compact, and attractive, the indoor unit fits neatly into your room, and never draws unnecessary attention to itself. These systems are absolutely ideal in every way! Contact Chill-Out Heating & Air, and we'll help you determine if a ductless option is right for you. These are Ideal for updating older farm houses!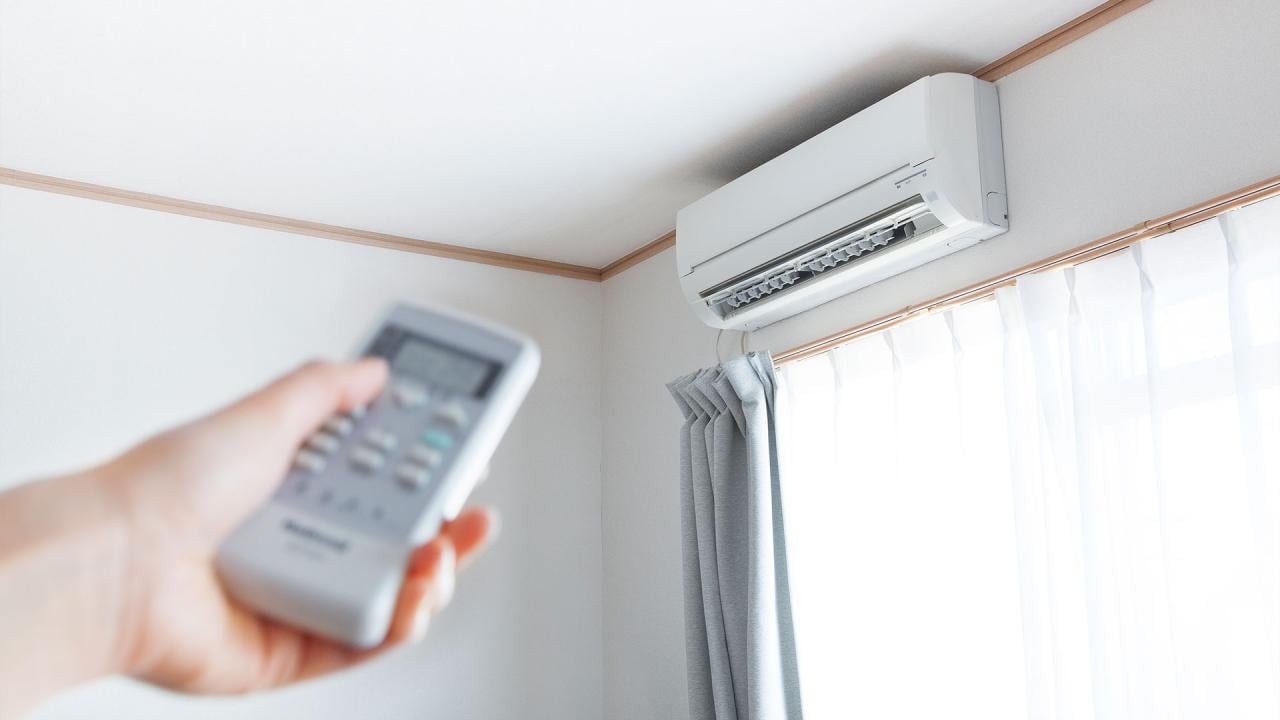 Radiant Tube Heaters
Infrared radiant tube heaters are ideal for complete building heat or even sport heating needs. The best applications are those where doors open and close frequently and in buildings where ceiling heights are above ten feet. The flexible infrared heating system can be designed to meet most commercial or industrial heating needs.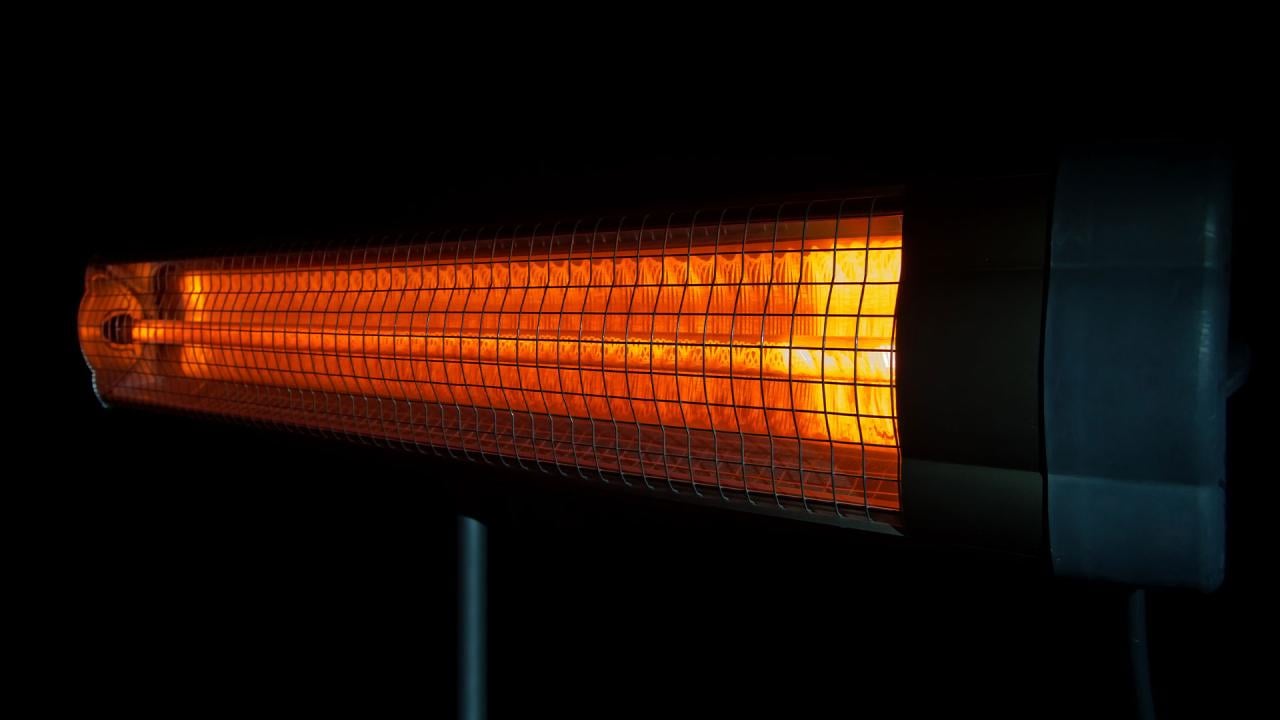 Garage & Shop Heaters
We are dedicated to providing robust, durable solutions that provide years of service. We deliver this by using the highest quality materials and the proper techniques to ensure that your solution is customized to your needs and will last. We also ensure that you understand how to use your solutions to continue to meet your goals. And, as always, or dedicated team of experienced professionals is ready to help with your questions or concerns.
Contact us today to learn more about our solutions and to find out how we can meet your needs, both today and into the future.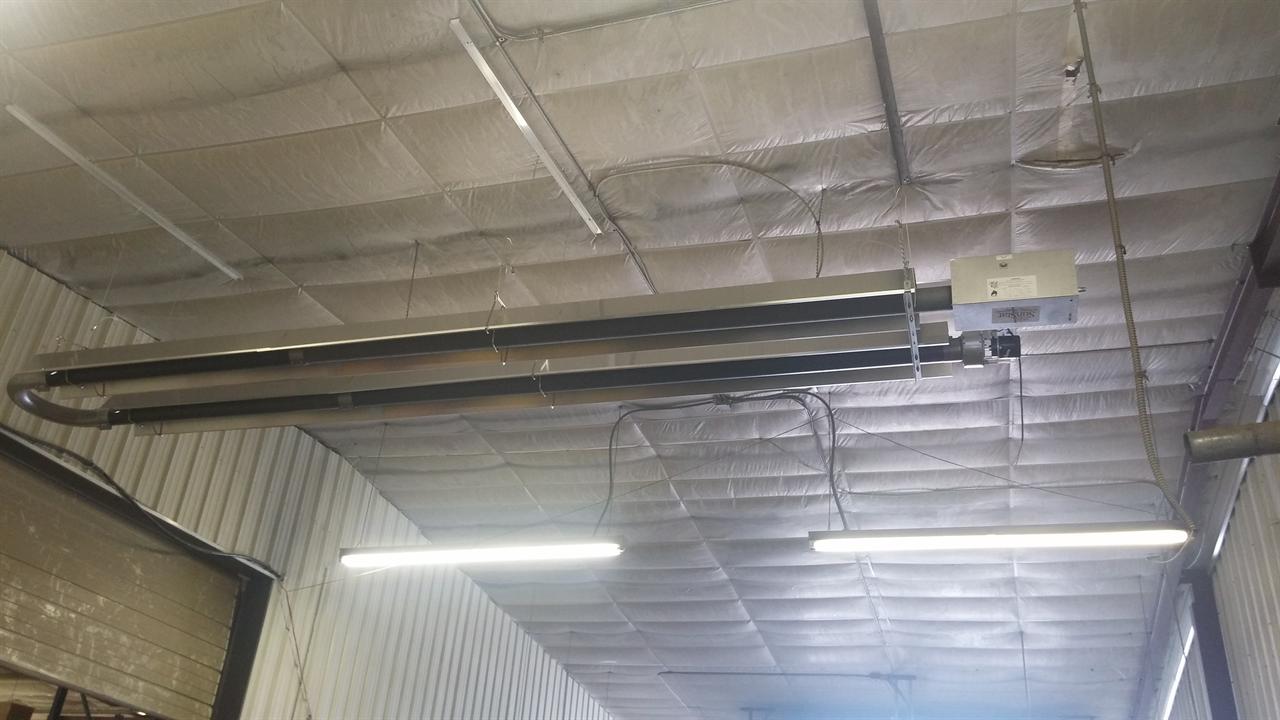 Basement Finishing or Home Additions
Chill-Out heating and air, can help you with these projects. Running additional heat and cooling runs or moving duct work. Please call for a free estimate.